attention please! very important math lesson coming your way. aka a new recipe for disaster.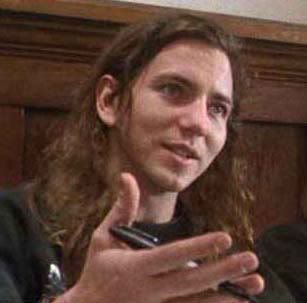 eddie vedder in singles



+
johnny depp in jangles



=



justin bobby, super hot retardo villain
...and my new horrible obsession. as LC said, 'homeboy wore cowboy boots to the beach'. don't listen to your friends audrina! who cares if he just ditches you on dates at will and got some other girl's number right in front of you..look at that HAIR !

cisco, you are on notice.

UPDATE: ohhh. amazing. mr justin bobby brescia is a hairstylist (and an eye-talian!). and audrina thinks he's just the BEST! thanks, us weekly.