SWEETLIME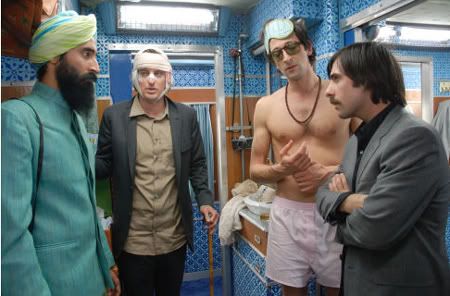 darjeeling limited comes out today...i've seen it already (i'm awesome, remember?) and it's not his best but it looks amazing and who is really paying attention to anything else when adrien "that face" brody is shirtless and bejangled?
IT GIVES ME THRILLS TO WIND YOU UP

ok so, yes, this kate nash song is essentially a lily allen/regina spektor mashup and i am kind of on the fence of whether or not i think it is SUPERcheesy but NONETHELESS..i've been listening to it all week at work. (also, girlfriend gets points for yellow on yellow on yellow. and her pronunciation of BITTAH. but..can your accent ACTUALLY be that exaggerated???)
YESH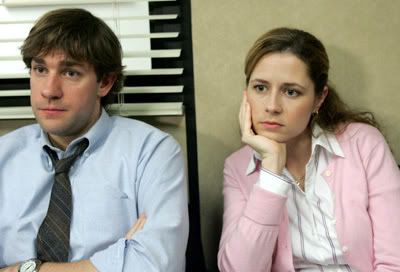 omg omg omg the office is back the office is back. THIS WAS THE HIGHLIGHT OF MY WEEK AND I AM NOT ASHAMED TO SAY IT. yaaaah yaah yah jim and pam! (nerd alert)
CRAZY LADIES ARE OFFICIALLY SO HOT RIGHT NOW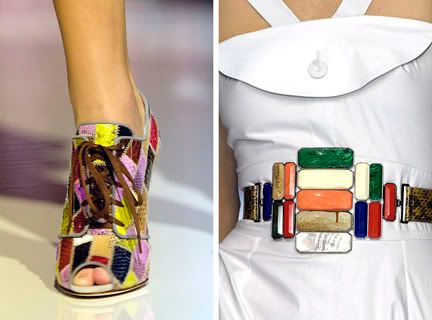 ummm...i want these. i need them. i MUST have them. but they will definitely carry a combined pricetag of oh, say, at LEAST a month's rent. plus tax. sad face. oh, life is so hard.
STONE COLD FOX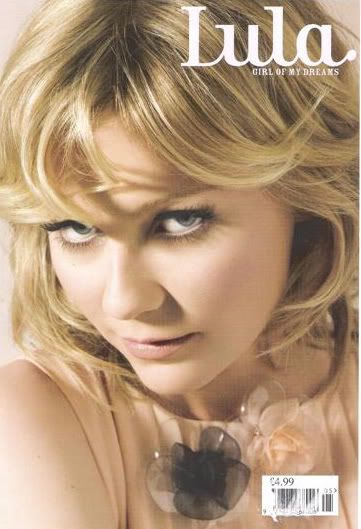 the new lula is out...miss kikiiiii is the 'guest editor' (oooh! totes IMPORTANT SOUNDING). i love this magazine...the styling is so cute and the design is largely nice (um, they love italics though? and um...who the fuck wants to read 800 words of italicized type? or who CAN, rather? it gives me a fucking HEADACHE. CAN YOU HEAR ME, LULA? a HEADACHE.) also..the paper is like, unbelievably pleasing to the touch. (wait-does that sound as nerdy as i think it does? sorry. it's true though! go touch one!)