umm, ok, like you need another fucking REASON to watch GOSSIP GIRL buuuuut if for some lame reason you do..

(for seriousness people, it's amazing. so bad. so great, so so awesome. except, PS, the PARENTS on the show are supposedly reformed party kids of the 90s...whoa, wtf CDubz? Thanks for starting to officially make me feel weirdly old. cakehole was wondering if HE is officially old when the PARENTS on the show are hotter to him than the main actors. i said yes. but i digress)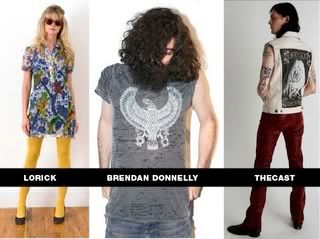 anyways. the new episode this week will have the hottie mcrich kiddies running around in clothes from
Lorick
,
Brendan Donnelly
, and
THECAST
...or in common parlance, abgail, brando, chuck and ryan.
is serving as a CONSULTANT on the show, to tell them how photo shoots roll when black lightning strikes.
(he also took all the pictures you see up therrrr)
.