hey you, in the matador pants, stop stalking me on myspace...yeah i'm talking to you GALLIANO! STYLEBITER! let's see the EVIDENCE:
EXHIBIT A
ME, in a picture i took of myself weeeeeks ago while i was bored waiting for dave and chuck and brando to load up a u-haul (beeteedubz, the next trend will
surely
be wearing a tie-die t-shirt on your head, as i am doing here)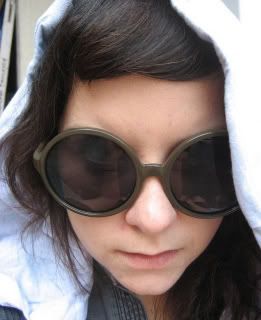 now PEEP THIS,
EXHIBIT B,
sophia kokosolaki and dior, s/s 08 :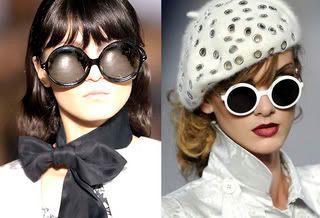 mmmmhhhhhhmmmm??? I REST MY CASE.
(although i must say...these kokosolaki versions of my glasses are kinda better, like liquid mercury lenses, kinda awesome)