11 more hours in 2007, just enough time left for me teach you bibles full of truth in the form of a BEST OF THE YEAR music list. it's quite a personal thing, obvs, but...i have GREAT TASTE, so you may want to pay attention.
in no particular order, some of the new songs that were on repeat (and repeat and repeat and repeat) on my ipod this year (i bet i am forgetting so many. sidenote, i feel like this year i was waaaaaay more into revisiting older stuff than finding new, a sign of getting OLD? hmmm perhaps):
You're Supposed to Be My Friend
1990s
These are some ugly scottish dudes. ugly in the best way, all snaggletoothed and skinny. this song is pretty boss, good jumping around rock out. plus, best band name evs!!
You Got Yr. Cherry Bomb
Spoon
this album is so good. no one seems to care about spoon anymore, why? too famous? i don't know what's up with that but this song has horns and like a 60s chimy sound and it's sort of sad and sexy a bit maybe? my hand on that cherry bomb. dirty! (or maybe i am just a perv?)
Clever Girls Like Clever Boys Much More than Clever Boys Like Clever Girls
Pelle Carlberg
sighhhhhh. SO TRUE, you adorable swede. so. true.
West Coast
Coconut Records
dblack got us all addicted to this song. i can't really say i dig the rest of the album; it's a bit too shweety earnest schwartzman for me, but this song makes me think of start of the summer and dave's roof and happy times (but it's a sad song! awwww)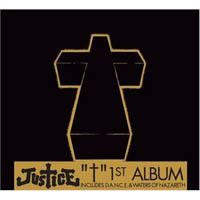 D.A.N.C.E
. Justice
listen, i can't help myself. i am usually against this euro dancey times shit like daft punk or whatever but like...this song is really good. i was in paris this summer and le frenchies, they LOVED THIS SONG..i was so into it. i was at a party with exactly 3 english speakers and so i bonded with french cool kids through music...BRINGIN PEOPLE TOGETHERRRR!
Conquest
The White Stripes
i guess this is a cover, right? it's great. it sounds like it came out of grindhouse, all horns and stuff. horns are all over the place really, everyone wants to sound like the 60s these days. well whatever, this is the first white stripes song i have ever really REALLY liked. truth.
House by the Sea
Iron & Wine
As with the stripes, i was never a big I&W fan, but...this album is kind of a current favorite. i listen to it at work all the time. this song sound like a weird spanishy guitar love song or something, that might just be me.
Telepathy Training Seminar Saturday
Graham Smith / Kleenex Girl Wonder
did this album come out officially, i am not sure, it's called mrs. equitone...i think you either love graham's stuff or you hate it, i have always loved it..his lyrics are always so brills. this song seems like old school KGW, like really funny and catchy (and self-depracating). look him up on myspace if you are not FAMILIAR. the whole album is really good, i swear.
Fernando Pando
, The Virgins
this is just an EP, there are only 5 songs but they are all great. i guess 'rich girls' is the most popular choice, very disco catchy...but this is the song i listen to all the time. hey, they're playin at Merc tonight at like 4 AM if anyone is interested....
Foundations
Kate Nash
basically my regina spektor fill for 07. def a cheesy-ish girl song but i LOVE BRITISH ACCENTS and TOUGH LOVE so there you go.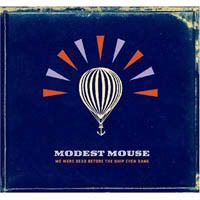 Dashboard
Modest Mouse
modest mouse is a long standing super favorite from college, before the frat boys discovered them on the OC and they started playing giant venues for dudes that wear shorts (i am ok with it, i want isaac to be able to buy as many sandwiches as he wants). i love this.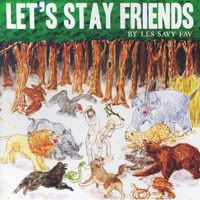 What Would Wolves Do?
Les Savy Fav
this is one of the best live bands you will ever see, hand down. once at the troubador in LA i saw tim harrington eat someones tie, cover himself in a bottle of red wine, strip down to his underwear, and climb up to the ceiling and hang up there, singing the whole time. and i am not sure if you are familiar with what he looks like, but he ain't justin timberlake. more like a poetry professor at a girls college in vermont. chubbs and bald with a beard. PERSONALITY PLUS! i usually prefer the live show to the albums but i heard this song and got hooked. howling gets me every time!
Someone Great
LCD Soundsystem
another one out my usual box, ya know i don;t usually get with the MAN MADE BEATS and techno vibe. BUT this song goes with the coconut records one, the soundtrack to dave's fire escape last summer. yaaaaay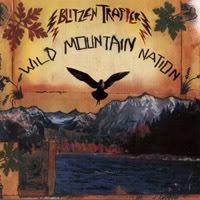 Wild Mountain Nation
Blitzen Trapper
do you have a bearded plaid shirt wearin hippie dude in your life that loves creedence that you want to get with? burn him this CD. he'll be all like, 'dude this is SWEET. let's get high and make out.' (i just have a feeling) good luck, tell me how it goes!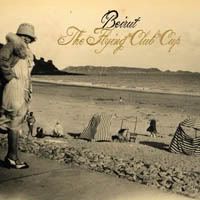 The Penalty
Beirut
awwwww, duh, of course! so pretty. the song AND zach condon.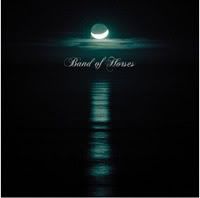 Cigarettes, Wedding Bands
Band of Horses
this album is not great. i
like
it, i don't love it, and even though i ithnk 'is there a ghost' is the track that feel most like the songs on their last album (that of the infamous HIPSTER CAR COMMERCIAL that i raged about a few weeks ago), i like this song the best. i like when he kinda yells 'our parents hands, cigarettes, weddin bannnnnnnds'.
and last but CERTAINLY NOT LEAST
Umbrella
Rhianna featurin the jigga
if you don't love this song you are fucking crazy and i can't get through to you. you are taking life waaaaaay too seriously. when i was on my aforementioned trip to pareee dre and i listened to this, oh...900 times? ELLA ELLA ELLA.