the trillions of shows keep on moving along...it's all just static til friday night's big show though, right? (2 more days til marc!)
well, here's what i liked looking at today:
puzzle pieces & windy hair at
ben cho
a leather dress at
marc by marc
(i was also loving all the shoes and boots but there're no details shots of them, wtf?)
a weird little tulip cape at
koi
and bloody gowns at
rodarte
(these are kinda fucked, no? i mean, she really looks like she took a shiv in the gut at a bazaar in calcutta)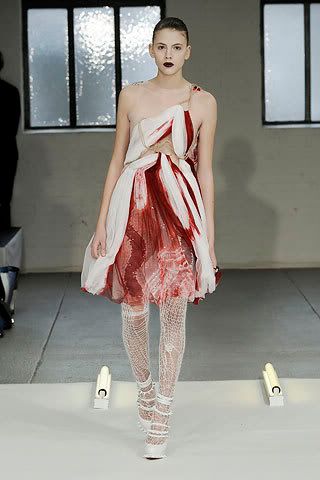 special HOLY FUCK award goes to the shoes at rodarte: these are like, 8 inches high. evil, so evil!