i
hope
you are all realizing by now that when you are invited to a party at the HOUSE OF BLACK you say "hellz yeah". i can't say that i have been my sunniest these past few weeks and seeing all my friends last night really adjusted my world view. it was pretty best.
ivan sunshine aka berkowitz was playing tunes...my jell-o shots were SA-WEET (if i do say so myself)..the shower became a converted USO tent/photobooth...dave was the consummate host and a foot stomping madman...and, let's be honest,
it ain't a party til somethin goes up in flames.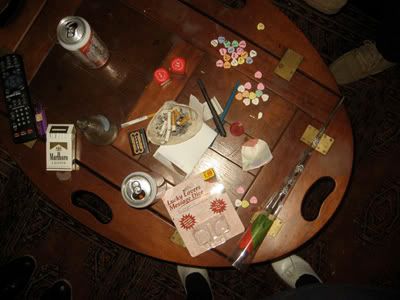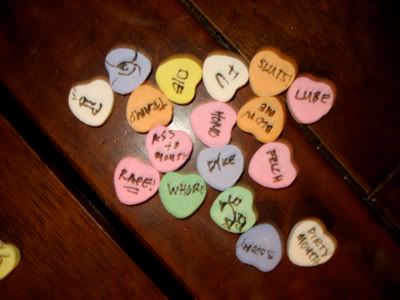 jaymie's own special candy hearts. give 'em to someone you love.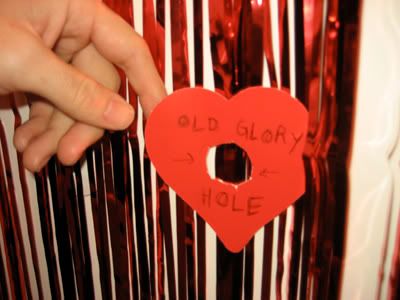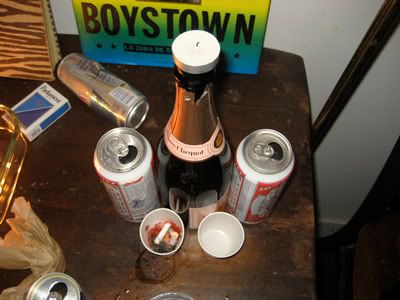 the shower aka USO tent aka the photo booth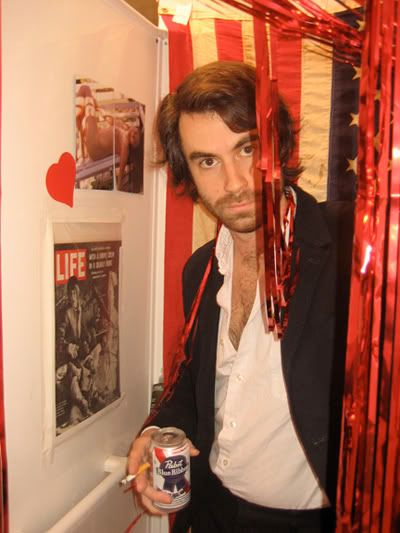 dave is basically neil diamond (so right, louise!) playing the continental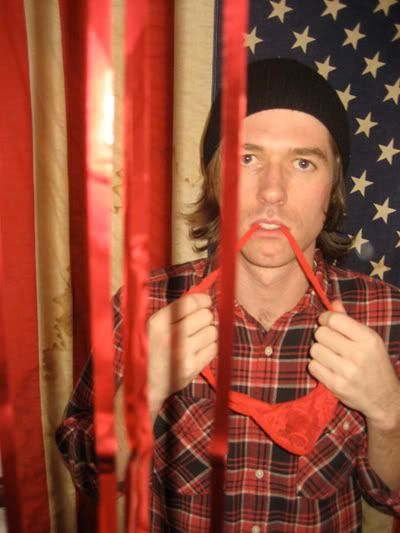 bdonns imus
j gaddy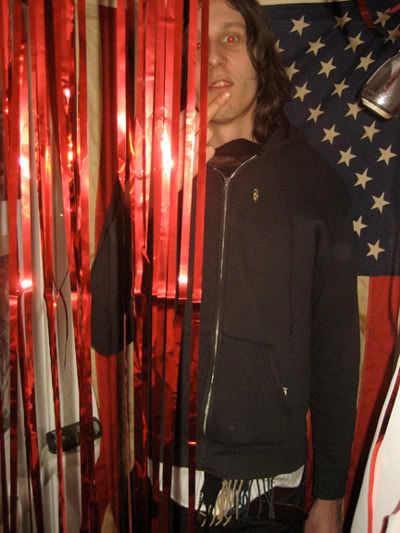 ernest dissed my white shoes cuz it was after labor day
lunatics..
blogger
, dj,
blogger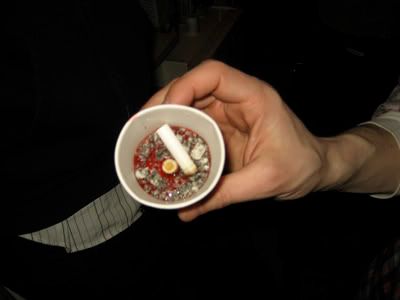 no respect for the jell-o shot! you a-holes.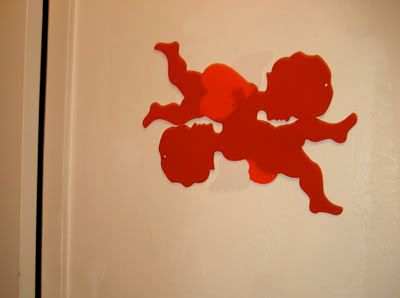 miz angela barrow makes amazing cloth necklaces...she's wearing one of her african print ones..
i gotta post about her soon, you gals will sweatttttt these.
louise has perfect hair. and i want a neon bra. like AJ aka ECKA aka my turk twin she also has a basquey bf..it's a trend!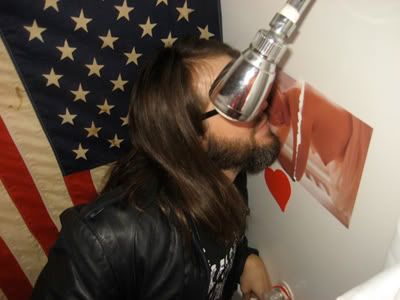 wish you'd been there...